ŠPlease note that the following schedule is based on estimates, and is subject to major changes due to activities and traffic conditions.
ŠTransportations marked with icon are available in only limited numbers per day, so we ask customers to be extra cautious about their subway and bus times.
1Tokyo Station to Nikko Toshogu Shrine
10:00
Tokyo Station

Platform 23

IC Card

Wi-Fi
49 mins
JR Tohoku Shinkansen Yamabiko 133 (bound for Sendai)
10:49
Utsunomiya Station

Platform 1

IC Card

Wi-Fi
85 mins
Nikko Toshogu Shrine (bound for Nikko Toshogu Shrine) [Kanto Jidosha]!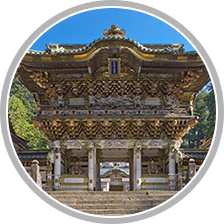 12:40
Nikko Toshogu Shrine

IC Card

Wi-Fi
2Nikko Toshogu Shrine to Kinugawa Hot Springs
16:00
Nikko Toshogu Shrine

IC Card

Wi-Fi
6 mins
(bound for Nikko Station) [Tobu Bus Nikko]
16:16
Bus Stop "Tobu Nikko"

IC Card

Wi-Fi
16:25
Tobu Nikko Station

IC Card

Wi-Fi
8 mins
Tobu Nikko Line (bound for Shimo Imaichi)
16:33
Shimo Imaichi Station

IC Card

Wi-Fi
16:41
Shimo Imaichi Station

IC Card

Wi-Fi
18 mins
Tobu Limited Kinu 123 (bound for Kinugawa Onsen)
16:59
Kinugawa Onsen Station

IC Card

Wi-Fi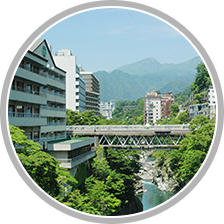 Kinugawa Hot Springs

IC Card

Wi-Fi
3Kinugawa Hot Springs to Kuranomachi Tochigi
Kinugawa Hot Springs

IC Card

Wi-Fi
10:15
Kinugawa Onsen Station

IC Card

Wi-Fi
51 mins
Tobu Limited Kinu 116 (bound for Asakusa)
11:06
Tochigi Station

IC Card

Wi-Fi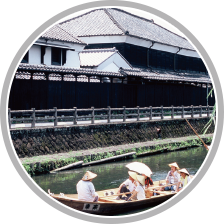 11:21
Kuranomachi Tochigi

IC Card

Wi-Fi
4Kuranomachi Tochigi to Tokyo Station
16:22
Kuranomachi Tochigi

IC Card

Wi-Fi
16:37
Tochigi Station

IC Card

Wi-Fi
55 mins
Tobu Limited Kinu 130 (bound for Asakusa)
17:32
Kita Senju Station

IC Card

Wi-Fi
17:40
Kita Senju Station

IC Card

Wi-Fi
11 mins
JR Joban Line Rapid (bound for Ueno)
17:51
Ueno Station

Platform 10

IC Card

Wi-Fi
17:54
Ueno Station

Platform 7

IC Card

Wi-Fi
6 mins
JR Ueno Tokyo Line (bound for Kouzu)
18:00
Tokyo Station

IC Card

Wi-Fi